MEET THE TEAM
We're a friendly and dedicated team! Say hello when you next see us in the building, or get in touch through our emails below.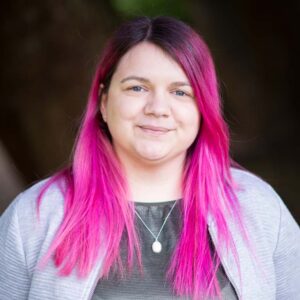 Alice Bethune
Administrator
Alice joined the team in 2011 on an apprenticeship and has worked her way up to becoming the Administrator, Finance Assistant and Volunteer Co-ordinator. Alice works with all the various departments at Llantarnam Grange and strives to make all who engage with us feel welcome and supported. A bit of a magpie Alice is attracted to all things glittery and shiny, is a lover of crisps and enjoys embroidery.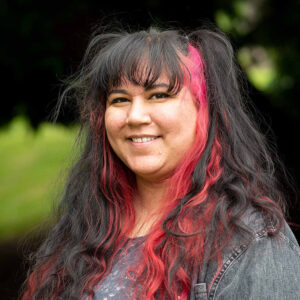 Amy Davies
Assistant Cafe Manager
Amy came to Llantarnam Grange at the age of 15 for work experience and volunteered in the education department before starting her work in the café. Amy was appointed Assistant Café Manager in 2019, helping to organise the day to day running of the café and greeting customers with her infectious laugh and smile. Amy loves to make crochet creatures for family and friends and always has a book in her hand.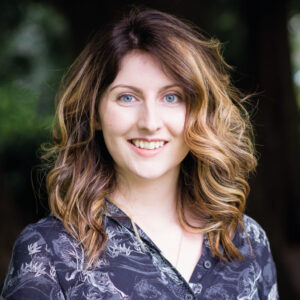 Savanna Dumelow
Exhibitions Officer
Savanna started volunteering at Llantarnam Grange in 2017 after graduating in Photography at University of South Wales. Now Exhibitions Officer, she organises and curates our exhibitions and showcases. She thrives on collaboration with a verve for supporting emerging and established artists alike. Savanna also loves working on her own creative passion projects and is a proud nerd at heart.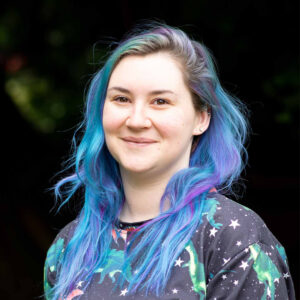 Holly Ivany
Café Manager
Holly has worked in the café on and off since she was 16 and became the manager in 2019. Holly is a firm believer of using locally made and fresh produce, offering those who use the café various healthy and vegetarian options – she will always do what she can to cater for any dietary requirements. Holly loves a pop of colour, (as her mermaid/ unicorn hair shows), enjoys baking, and finds reptiles cute.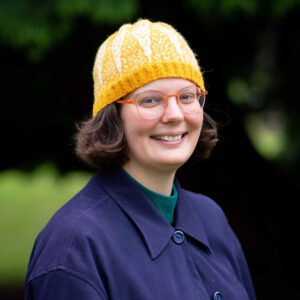 Sophie Lindsey
Marketing Officer
Sophie is our Marketing Officer who joined in Winter 2021. She leads on the strategic direction of our communications and marketing, and supports our partnership and development work.  Sophie is always keen to hear from people who want to work together, so do get in touch.  Sophie spends the rest of her time working on various freelance projects as an artist, curator and graphic designer, and has an extensive collection of woolly hats.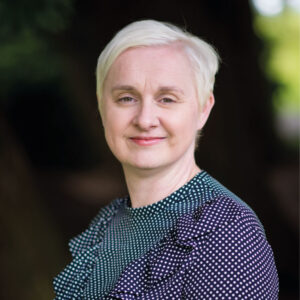 Louise Jones-Williams
Director
Louise became the Director in 2019. Having been with the organisation for 25 years, she knows all aspects of the organisation and the needs of our communities inside out. She leads on the strategic business and creative direction of the organisation, liaising with our partners and networks to develop relationships and projects. Louise loves an eclectic mix of 80s/90s metal, trips to National Trust properties, cats and the novels of Jane Austen.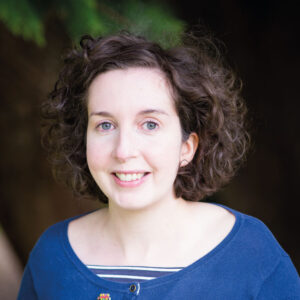 Becky Lewis
Education Assistant
Becky is our Education Assistant and Criw Celf Evaluation Administrator. Becky first started volunteering back in 2007. Becky works with children, young people, and vulnerable adults both here at Llantarnam Grange and out in the community. She is passionate about encouraging and supporting participation in the arts. She loves reading, learning new crafts, and drinking lots of tea.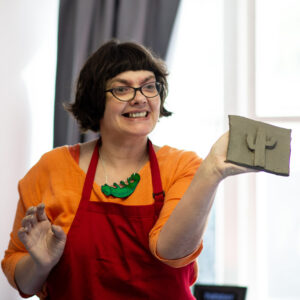 Louise Tolcher-Goldwyn
Senior Education Officer
Louise became the Senior Education Officer in 2003. She oversees our learning programme, leading on the creative development and delivery of participatory activities. Louise believes that everyone should have the opportunity to engage with the arts and would be happy to hear from anyone that has a project idea, or that would like to work with us. Felted and embroidered chimpanzees also make her happy as do expressive inky drawings and brightly coloured shoes.
Llantarnam Grange is a charity which is governed by our dedicated board of trustees. They oversee our activity and make sure that we keep our core values of Creativity, Legacy, Equity, Aspiration and Placemaking at the heart of everything we do.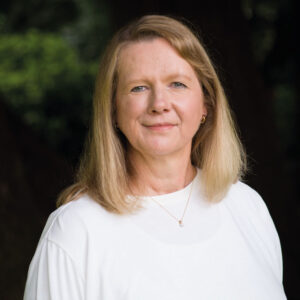 Elaine Cabuts
Chair
Elaine is an independent adviser specialising in promoting inclusive engagement and good governance in the visual arts. Elaine became a Trustee of Llantarnam Grange in 2016, inspired by her long association with, and love for the organisation, and all that it means to the communities we serve. Elaine is currently developing a love of Dutch Barn architecture, and the sound of cockerels.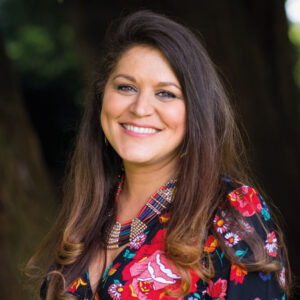 Naz Syed  
Trustee
Naz is a freelance community artist, Director of Ziba Creative, based at the Llantarnam Grange studio. Naz is a socially engaged visual artist, consultant, creative agent and practitioner, and engagement officer. Working with others is a driving force of her practice, connecting people and their stories, wellbeing and building confidence through creativity. With over 20 years' experience, Naz is passionate about supporting the arts being at the heart of the community. Naz also loves pom poms, pattern, and Elvis!
Peter Harding
Treasurer
Peter is a director of the Cadenza Partnership. He is Chair of Cardiff Pedal Power and a Board Member at Wales and West Housing. His long and eclectic career began in the third sector working on adventure playgrounds in the 1970's.  Moving to the public sector, he was a manager in housing, specialising in supported housing, regional management and policy development. Becoming a civil servant in 1998 he was Head of Arts with Welsh Government from 2001 to 2006, pioneering the Wales Millennium Centre, Wales at the Venice Biennale, Wales' first Culture Strategy and was Secretary to the Wales Arts Review. He has a Masters in Public Administration.
Simon Browne
Vice Chair
Simon became a Trustee in 2019, but first used Llantarnam Grange back in 1991 for a life drawing class during his Art A-level. Regularly visiting since then he also introduced his children to the grange through classes and the wonderful Criw Celf programme. As a Brand & Marketing Consultant, Simon brings his consultative approach to the board and its challenges, providing a fresh perspective and commercial awareness. Simon recently became the Vice Chair and looks to help LG as much as it has helped him. Simon is nearly 95% made of coffee.
Stephanie Burge
Trustee
Steph is passionate about cultural democracy and working with people to create a more representative, inclusive and accessible cultural sector. She is currently Learning, Interpretation and Participation Manager at National Museum Cardiff, and has previously held several roles across Amgueddfa Cymru – National Museum Wales focused on leading organisational change to place communities at the heart of their work. Steph is also trying to learn how to grow her own fruit and veg, and loves board games.
Kim Colebrook
Vice Treasurer
Kim became a trustee in February 2022 having known and loved the Grange for over 30 years. Kim has worked in the tourism and heritage sectors throughout her career, promoting Wales to the world and bringing stories of the history of south Wales to life for young and old. In recent years Kim has studied creative crafts, specialising in ceramics, and now works from her studio in Abergavenny and sells and exhibits across the UK.
Sarah James
Trustee
Sarah James has been organising multi-award winning arts festivals for over 18 years. She is managing director of Craft Festival, Bovey Tracey & Cheltenham, Nourish Festival, Bovey Tracey and online community Find a Maker. Sarah co-founded madebyhandonline.com and is former director of Make South West (formerly Devon Guild). Sarah is a ceramics graduate from Glasgow School of Art and an avid collector of craft, especially pottery. Sarah lives in Devon with her husband, children and their Border Terrier, spending as much time in Wales as possible.
Cllr Jayne Watkins
Trustee
"I'm a newly elected Councillor with Torfaen County Borough Council and I am very pleased to be asked to work with Llantarnam Grange as it is a great resource in our area. It is a modern, innovative space showcasing a variety of artistic styles."
Toni De Jesus
Trustee
Toni is a freelance ceramicist based at Fireworks Clay Studio in Cardiff. Since graduating from Cardiff Metropolitan University, Toni has been actively showcasing and selling work around the country. He was awarded at FRESH, British Ceramics Biennial in 2019. Toni is interested in getting a younger generation proactively involved within the arts sector from a freelance standpoint. Toni loves watching cooking shows and documentaries but has little cooking skills.
Cllr Veronica Crick
Croesyceiliog and Llanyrafon Community Council Representative
–
Cllr Lucy Williams
Torfaen County Borough Council Representative
–
Fiona Fenton
Trustee