Criw Celf is funded by the Arts Council of Wales and provides children and young people with an opportunity to develop their artistic skills, working outside of the school environment, and alongside professional artists in a variety of different settings.
It offers opportunities for aspiring young visual artists and designers to spend time with their peers and professionals working in the sector to develop and nurture their talent.
At Llantarnam Grange we run different programmes throughout the year for Primary, Secondary, Portfolio and Raising the Bar for young people in school years 5-13.
Through this we hope to nurture creativity and give a taste of what art, craft and design could be like in further education.
Each year we work with the participants to put on an exhibition of some of their work. This acts as a celebration of their achievements and helps to build confidence, as their work is shown in parallel to professional artists and makers.
CURRENT PROGRAMME
2022-23
Our Primary and Secondary sessions began in January 2023. This year's artists include figurative printmaker Keith Bayliss, illustrator Jack Skivens, textile and mixed media artist Sasha Kingston, fine artist Anna Barratt, artist and researcher Adeola Dewis, animator Jim Parkyn, drawing and sound artist Geraint Ross-Evans, and artist/educator Becky Lewis.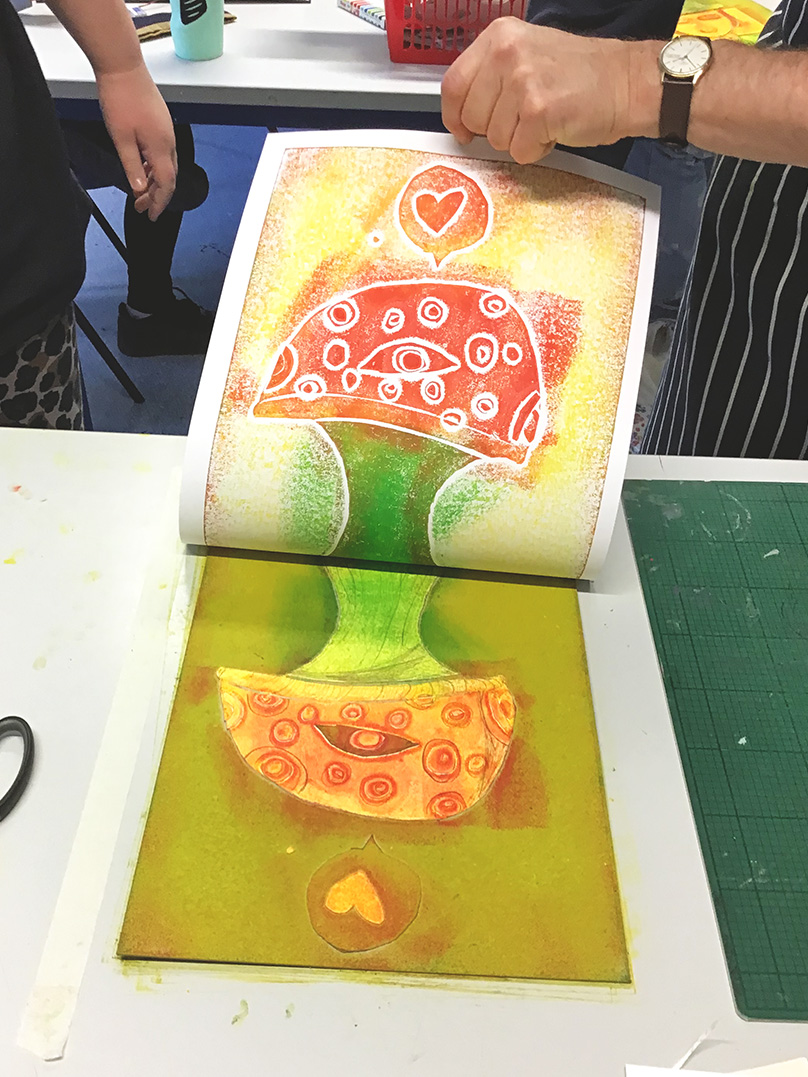 Printmaking workshop with Keith Bayliss
PAST PROGRAMMES
2021-22
This year, Primary and Secondary worked with jeweller Anna Lewis, textile artist Karen O'Shea, paper artist Mari Wirth and miniature artist Abi Trotman. We also worked with filmmaker and writer Tom Cardew on a week of digital workshops under the theme of Climate Change.
The Portfolio and Raising the Bar sessions were led by animator Jim Parkyn, textile artist Sam Hussain, and mixed media artist Julia Brzozowska. These activities considered the potential of art as a vehicle for wellbeing.
2020-21
This year was a blended programme of online and in person sessions. The Primary and Secondary sessions included digital workshops, led by textile and mixed media artist Naz Syed, weaver and textile artist Laura Thomas, textile artist Elaine Webb, mixed media artist Bethan Morris, and embroider and textile artist Rhiannon Williams.
In person sessions started in May 2021 with photographers Savanna Dumelow & Faye Lavery-Griffiths leading sessions that responded to our Ode to Anna exhibition with Phrame Collective.
The Portfolio and Raising the Bar programme worked in person with ceramicist Paul Wearing, photography and mixed media with Lauren Heckler, mixed media mark making workshops with Stephanie Roberts, collage and diorama making with Kate Mercer, and ceramic forms with Billy Adams.
2019-20
This year's programme was a mixture of in person and online sessions, responding to the restrictions of the pandemic from March 2020. The Primary and Secondary in person sessions included working with mixed media artist Steph Roberts, printmaker Michael Goode, animator Darren Lathem, jeweller Karen Dell'Armi, willow weaver Sarah Hatton, textile artist Beth Morris, and poet + typographer Francesca Kay.
For Portfolio & Raising the Bar, participants took part in digital activities, including videos from ceramicist Billy Adams, paper jewellery with Anna Lewis, and a live zoom workshop with artist Gail Howard.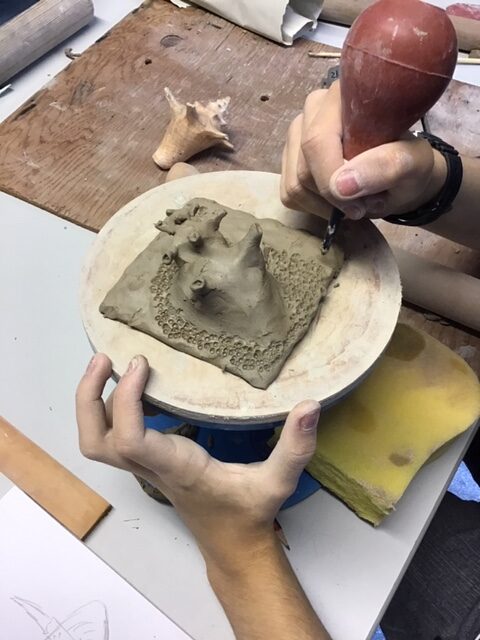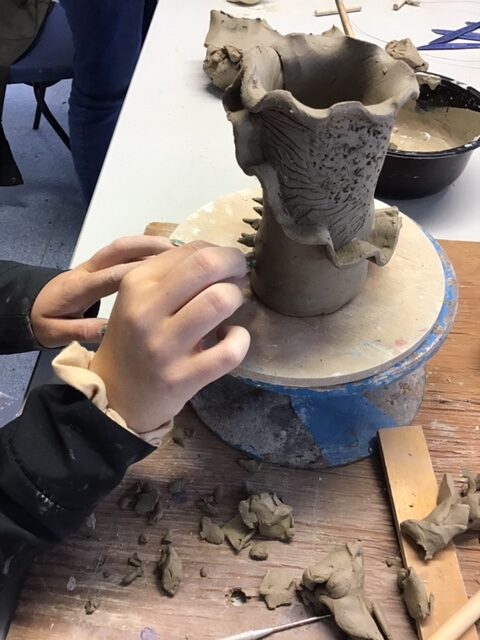 2018-19
This year was the introduction of Criw Celf as we see it now. We began by collaborating with PEAK Cymru as it was the first time we worked with young people in years 10-13.
The Primary and Secondary programme included ceramic vessel and printmaking sessions with Anne Gibbs, needle felting with Becky Lewis, and photography sessions with filmmaker Siôn Marshall Waters.
The Portfolio & Raising the Bar programme included a Light and Projection workshop with artist Simon Fenoulhet and a trip to Royal West of England Academy and Bristol Museum & Art Gallery
Films by Siôn Marshall Waters