GALLERY 1 + 2
ALASTAIR DUNCAN – INTERACTIVE TAPESTRY WEAVING
25 JUNE— 20 AUGUST 2022
In this exhibition artist Alastair Duncan brings craft and technology together in a series of interactive tapestries. Working across fibre, photography and sound, Alastair original trained in tapestry weaving where he found enjoyment in the textural and rhythmic aspects of weaving.
These characteristics are paralleled in sound, where regularity, pace and audio textures are similarly woven together. Through the practice of collecting field recordings these parallels came into focus, leading Alastair to explore the different practical ways of integrating them.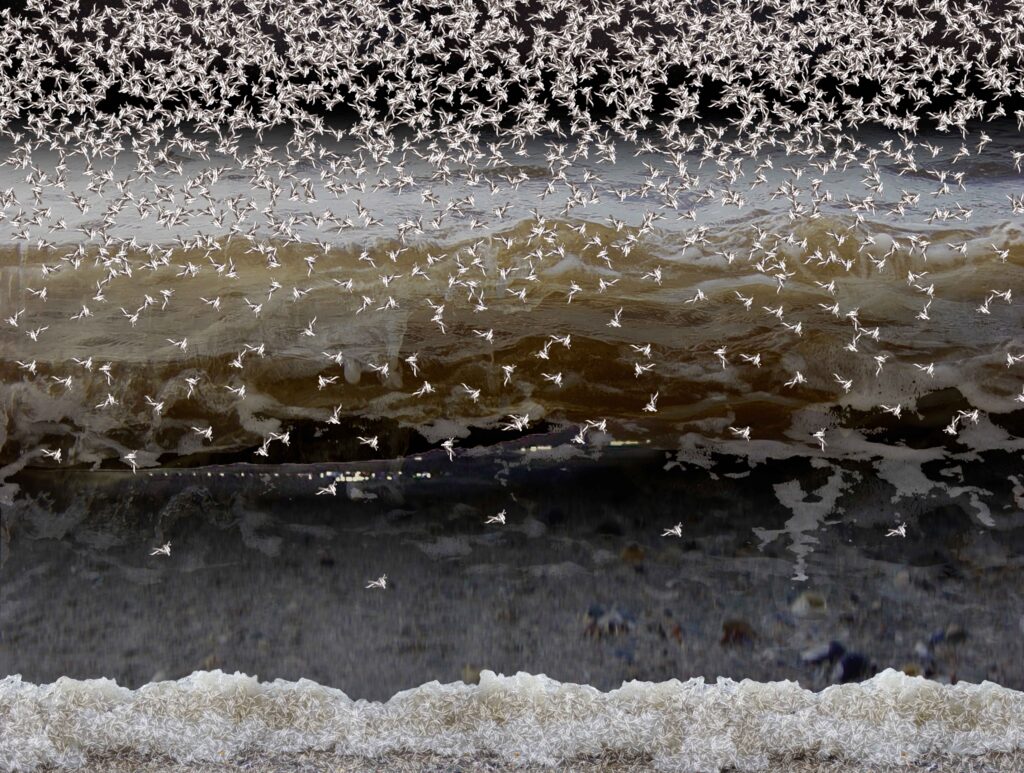 Through themes that include landscape, architecture, conflict, communication and interconnection, Alastair has created tapestries that have interactive audio woven into them. These can be activated physically by visitors through touch or proximity, which will trigger sensors to play soundscapes, some of which evoke the Welsh countryside while others play manipulated dialogue that acts as ghost-like traces of interactions. Given the barriers that often exist in galleries, where touching work is discouraged or policed, Alastair is bringing yet another sensory experience into his work.
In addition to his new pieces, which have been conceived with certain materials and technologies in mind, Alastair has also revisited older work, creating new audio accompaniments that can be accessed on personal mobile devises through QR codes.
Alastair will be doing live weaving throughout the exhibition, working on the large tapestry: 'from the PUP 2 – Illusion' every Saturday and Monday. He will also working with our Learning team lead a session with our Dementia Craft Group.
Alastair has lived and worked in Wales for many years and has exhibited widely in the UK, Europe and the US. His work has been supported by Arts Council Wales and Theo Moorman Charitable Trust in order to learn more about audio interactivity and audience engagement. He has also received an Artists Bursary from a-n The Artists Information Company.
There will be an opening in the gallery on Friday 24 June, 5-7pm, and it will run until the 20 August 2022.