GALLERY 1
THE SKETCHBOOK
16 APRIL — 11 JUNE 2022
The sketchbook is as an essential part of the creative process for many artists and makers. In a literal sense it is a portable tool, ready to record, jot down, sketch, and collect ideas as they emerge. It is usually private space, for exploring freely, developing ideas over time and experimenting with new materials and ways of thinking.
It can also be more than the object, representing the sprawling nature of the creative process which can take place anywhere! Whether it's a mindmap on a large sheet of paper, a collage on your bedroom wall, or online in 280 characters on Twitter or a collection of images on Instagram, we all have different preferences and ways of working.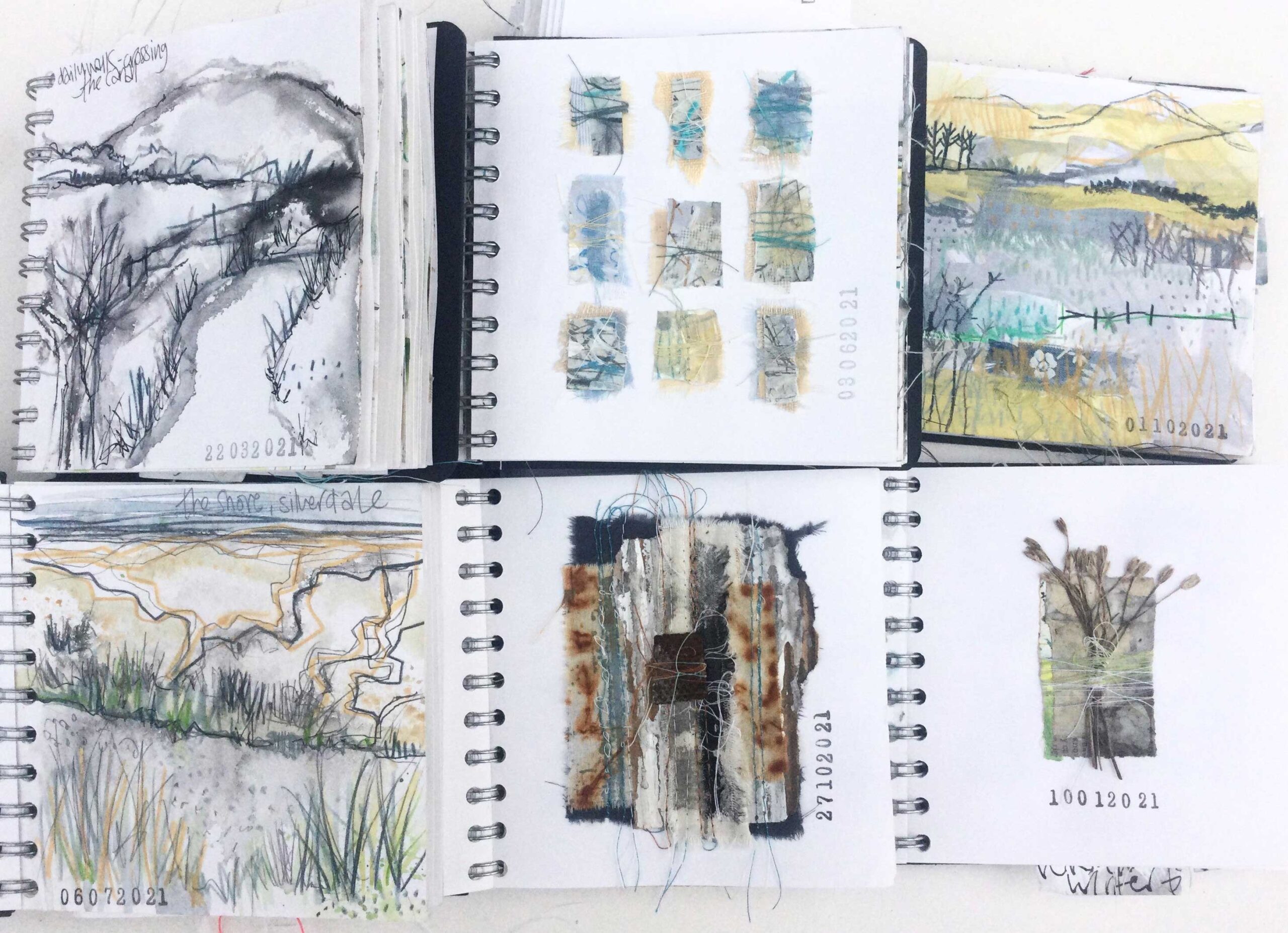 Shelley Rhodes, Sketchbooks
For this exhibition, behind the scenes work will be brought to the foreground, with 23 artists and makers sharing their different approaches to making. The Sketchbook will give a unique insight into their inspiration and process, sharing the unrefined detail, preparation and research that goes into creating.
It will include physical and digital sketchbooks by artists who work in a range of materials, from painting, photography, drawing, textile, ceramics, paper, print and more.
Featuring work from:
Billy Adams, Susan Adams, Barnaby Barford, Keith Bayliss, Zena Blackwell, Toril Brancher, Matt Caines, Richard Cox, Richard Davies, Osian Grifford, Gethin Hinshelwood, Nichola Hope, Dai Howell, Matthew Lintott, Colette Louise, Jane McKeating, Ben Meredith, Jess Parry, Shelley Rhodes, Beth Swift, Louise Tolcher Goldwyn, Rhiannon Williams
We will also be sharing work submitted to our Community Sketchbook and running a series of workshops, including:
Drop in Sketchbooking – Monday 25 April, 16 May and 6 June, any time between 10am – 12pm
Book Making with Richard Cox – Saturday 28 May, 10am – 3pm
Find our more about our workshops here.
There will be an opening in the gallery on Saturday 16 April, 12 – 2pm, and it will run until the 11 June 2022.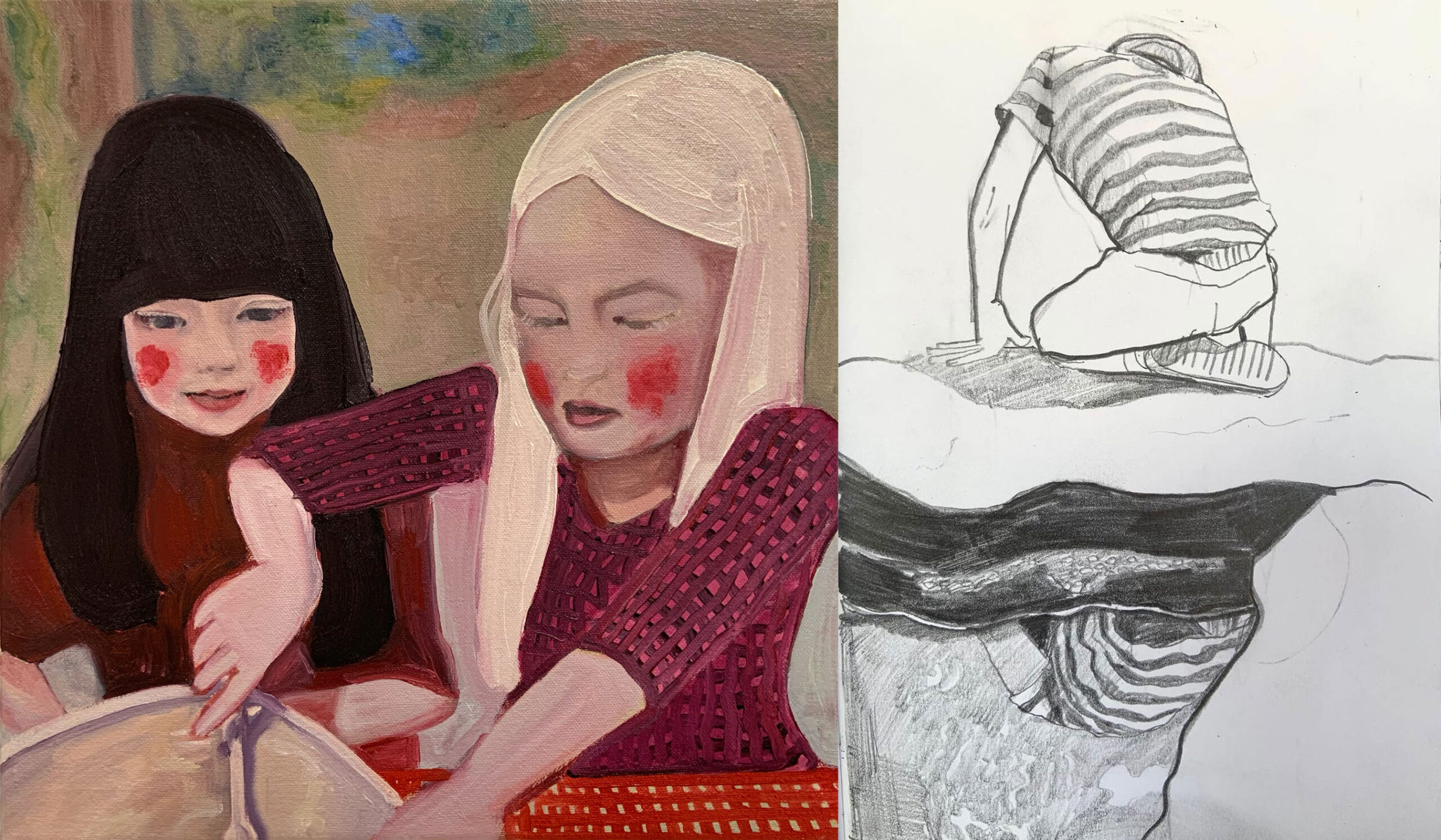 Zena Blackwell, left: Untitled; right: study for reflection